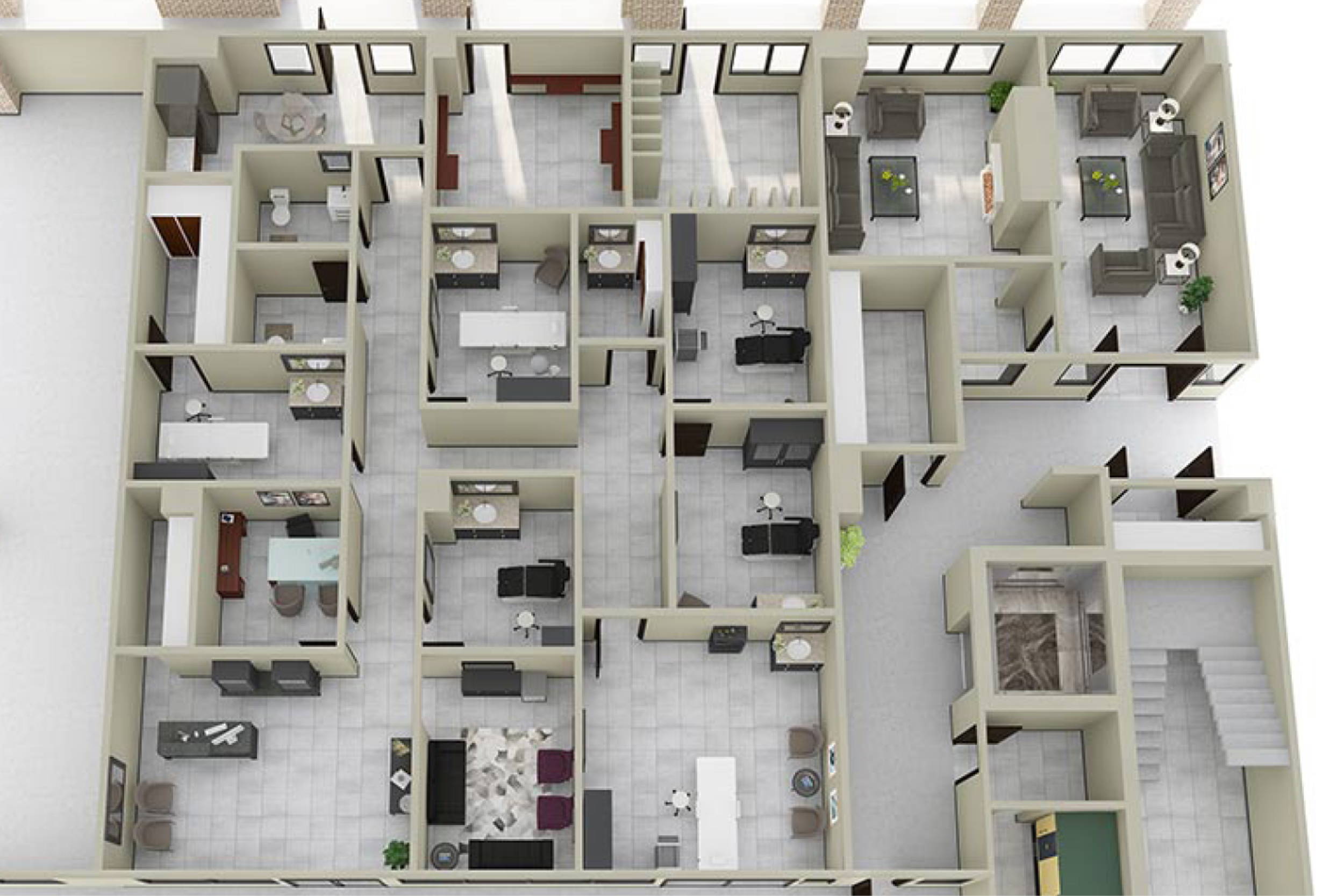 Create an immersive visual experience to help buyers imagine themselves walking through your property with a full-color 3D floor plan.
With no site visits necessary, simply place your online order, and our skilled 3D floor plan creators will take care of the rest!
How it Works
1) Order online answering a few short questions at checkout. (If we need any additional information, the team will reach out.)
2) A Biproxi visual specialist will design your floor plans.
3) The 3D floor plans will be delivered straight to your inbox within 48 hours of ordering.
You'll receive your 3D floor layout plans 48 hours from the time your order is received.
If you have any questions about 3D floor plans, please use the form at the bottom of this page. Our team of 3D floor plan designers is standing by.
---
With a guaranteed 48 hour turnaround time, you can purchase knowing your 3D Floor Plans will be arriving in your inbox shortly after purchase.
Certified according to the Level 1 PCI DSS standard. What does this mean? It means that your information is equipped with data encryption tools that ensure your information stays just that -- Yours.
With a dedicated support team to answer all your questions, know that we're here to help. If you have questions, we have answers.
---
---
Fast and secure online ordering allows you to place your order in minutes. Don't worry about arranging site visits or uploading floor layout plans - we'll assign a dedicated visual specialist to your project and they'll handle all the details to get your floor plans created.
---
Your visual specialist will immediately begin work on your 3D floor plan drawings and deliver them straight to your inbox within 48 hours. If they have any questions they will work around your schedule to get them answered.
---
We stand by our product. If, for any reason, there are changes needed, your dedicated visual specialist will work with you to adjust the 3D floor plans to meet your exact needs.
Frequently Asked Questions
What is a layout plan?
Floor layout plans provide a detailed overview of the space in question - this can be a single floor of a building, a single room, or an entire building with the surrounding lot accounted for. These plans offer value for the real estate agent as they can provide potential buyers or lessees with a visual representation of the space they're planning to buy or rent.
How do you make a 3d floor plan?
Creating a 3D floor plan design has become an integral step in going to market with a property. As the popularity and importance of offering 3D floor plans has increased, so to have the services for creating 3D floor plans. Popular 3D floor plan creators include Floorplanner and RoomSketcher. But, the easiest solution is to outsource the job of 3D floor plan maker to a professional. This is where Biproxi excels - don't waste your valuable time mocking up imperfect 3D floor plans, let our professionals do what they do best, make your 3D floor plan with precision.
What is the best program to make floor plans?

You have many choices when it comes to selecting a software for creating your 3D floor plans. As mentioned above, Floorplanner and RoomSketcher are good DIY options. Additional options for creating floor layout plans include Sketchup and SmartDraw. When deciding which software to choose for floor plan drawings you'll have to consider whether you want to go the subscription route or the A La Carte route. Again, if you don't want to worry about the hassle of creating your own 3D floor plans, Biproxi has a team of professionals standing by ready to create the perfect 3D floor plans for your space, building or site.
Limited Offer - 10% Off Your 3D Floor Plan Order
Discount Applied at Checkout
---
If you have any questions about 3D Floor Plans, please use the form below. Our team is ready to help!
Thank you for reaching out! A team member will be in touch shortly.
This field is required
This field is required
This field is required