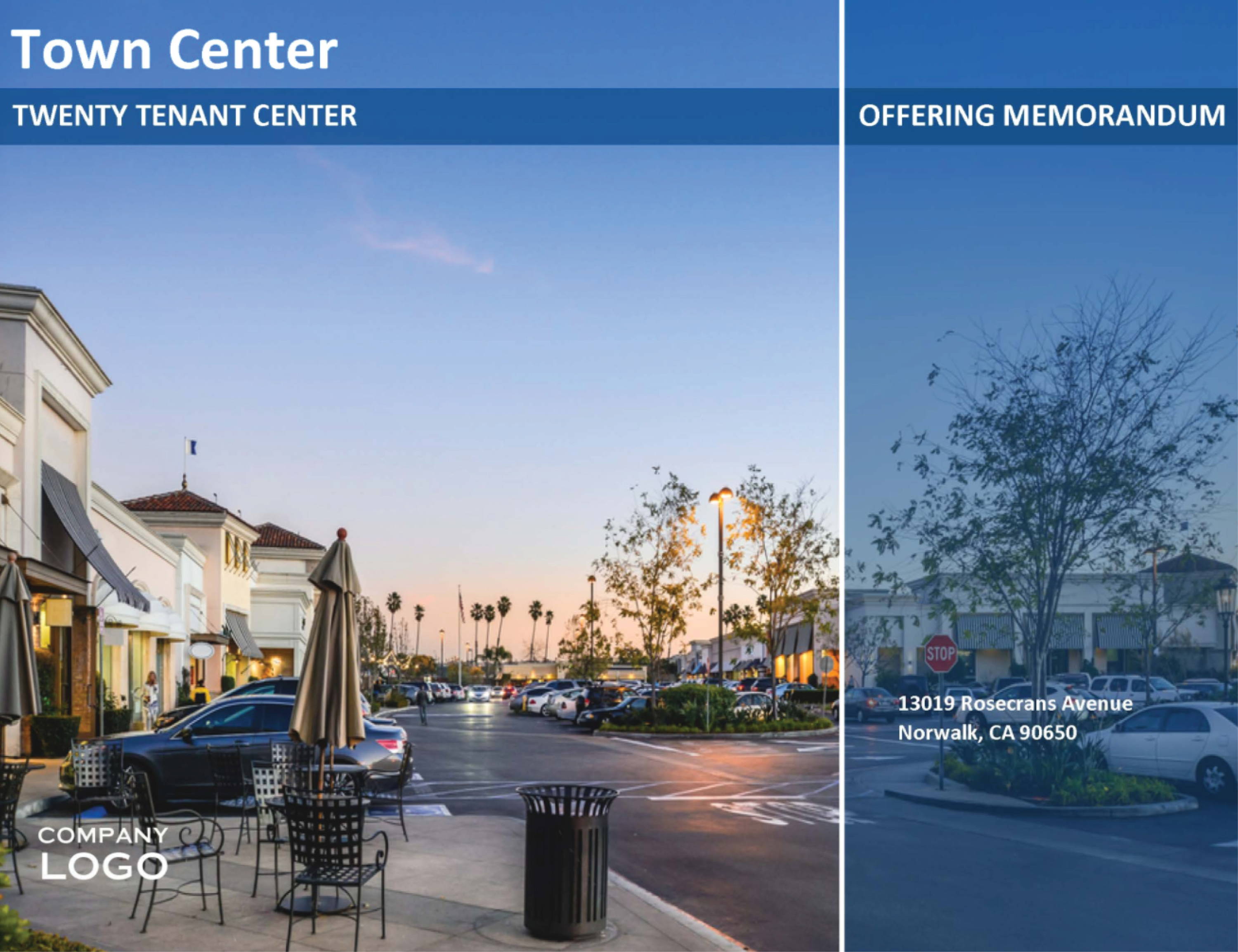 Commercial Real Estate Offering Memorandum (OM)

This is a complete Offering Memorandum with financial metrics, mapping, demographic data, and custom design. We are able to customize the colors and presentation with your information.
Details:
Turnaround Time: 5 business days

Two full revision cycles (r

evision cycle turnaround time two business days)

$50 for each additional revision cycle

For Sale, For Lease, Single Tenant Net Lease properties

Customizable - can include your logo, photos, design color
Our OMs for commercial real estate are able to automatically calculate the financial metrics and illustrate them using charts and graphs. Our charts can include cap rates, the price per unit, the price per square feet, unit mix, income and expense analysis, cash on cash, IRR disposition sensitivity analysis, and more.
If you have any questions about Offering Memorandums, please use the form at the bottom of this page. Our team is standing by.
With turnaround times of 5 business days or less from the time we receive assets, you can order your real estate Offering Memorandum knowing it will arrive in your inbox shortly thereafter.
Certified according to the Level 1 PCI DSS standard. What does this mean? It means that your information is equipped with data encryption tools that ensure your information stays just that -- Yours.
With a dedicated support team to answer all your questions, know that we're here to help. If you have any questions about the OM, we have answers.
---
---
Fast and secure online ordering allows you to place your order in minutes. Answer a few short questions about the commercial property and checkout. The Biproxi team will handle everything thereafter and ensure all assets needed for OM creation are available for our team. In the meantime, you can step back and focus on your client.
Offering Memorandum Created
---
Our expert designers and data team will work in tandem to aggregate all of the information needed for a complete real estate offering memorandum. Our designers ensure the presentation is visually striking and clearly conveys the important information of the deal. Impress your clients every time with Offering Memorandums from Biproxi, for you.
Quick Delivery & Free Revisions
---
Your completed offering memorandum will be delivered to your inbox within 5 business days of Biproxi receiving all assets needed to complete. If, for any reason, you need a revision or two, we're here to help. Two full revision cycles are offered for free.
Frequently Asked Questions
What does OM mean in real estate?
OM stands for Offering Memorandum. What is an Offering Memorandum, you ask? A commercial real estate offering memorandum highlights aspects of the asset in question and ensures a potential buyer has as much information as is possible. The goal of a real estate offering memorandum is to provide a potential buyer the information they need to make an informed decision on whether to pursue a purchase of the asset featured in the OM.
What is an offering memorandum in real estate?
A commercial real estate offering memorandum, sometimes referred to as an "investment memorandum" in real estate investment transactions, offers a detailed overview of a property's financials, building condition, location, and relevant demographic information.
What should be included in an offering memorandum?

Offering memorandums should include all relevant information needed to allow a buyer to make an informed decision on whether to pursue the purchase of an asset. Details often included in a commercial real estate offering memorandum can be seen below:


Location and relevant demographic information and trends
Pictures
Financial summary and comparable sales
Complete description of the property
Limited Offer - 10% Off Your Offering Memorandum
---
If you have any questions about Offering Memorandums, please use the form below. Our team is ready to help!
Thanks!
This field is required
This field is required
This field is required